Casey Lide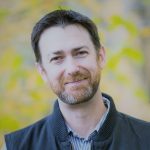 Casey Lide is a Principal with Baller Stokes & Lide, PC, a national law firm based in Washington, DC.   The only law firm in the United States to be named to Broadband Community Magazine's FTTH Top 100 for each of the last six years, Baller Stokes & Lide represents clients in a broad range of communications matters nationally and in more than 35 states, including telecommunications, cable television, high-capacity broadband communications, the Internet, wireless communications, right-of-way management, pole and conduit attachments, barriers to community broadband initiatives, bankruptcy, privacy, and antitrust.
Mr. Lide has particular expertise assisting public- and private-sector clients on contract drafting and negotiation matters, having successfully executed dozens of fiber optic IRUs and leases, easements, franchises, attachment agreements, ISP service agreements,  interconnection and collocation agreements, strategic MoUs and others.   He also regularly works with multi-disciplinary teams of legal, financial, engineering and other technical experts, assisting government entities and utilities in making comprehensive telecommunications and cable plans; developing state-of-the-art communications systems; and complying with state and Federal communications requirements.
Prior to joining the Firm, Mr. Lide held policy-oriented positions with the Federation of American Research Networks (FARNET), EDUCAUSE, and in the private sector with an Internet security and authorization company.
Mr. Lide is a graduate of Ohio University's E.W. Scripps School of Journalism and The Ohio State University Moritz College of Law.