James Baller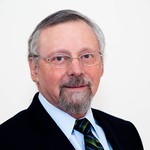 Jim Baller is president of Baller Stokes & Lide, PC, a national law firm based in Washington, DC. The only law firm in the United States to be named to Broadband Community Magazine's FTTH Top 100 each year since 2012, Baller Stokes & Lide represents clients in a broad range of communications matters nationally and in more than 35 states.  Its practice areas include high-capacity broadband network projects, public-private broadband partnerships, telecommunications, cable television, wireless facility siting, right-of-way management, pole and conduit attachments, and barriers to community broadband initiatives.
Jim's clients include the American Public Power Association, several state utility associations and municipal leagues, and numerous public and private entities across America.  Jim was the founder and president of the US Broadband Coalition, a diverse group of more than 160 communications service providers, high technology companies, manufacturers, labor unions, public interest and consumer groups, educational institutions, state and local government entities, utilities, content creators, foundations, charitable institutions, and other organizations, that fostered a broad national consensus on the need for a national broadband strategy and recommended the framework that was subsequently reflected in the Federal Communications Commission's National Broadband Plan.  He served as a consultant to Google's Fiber for Communities project and participated in numerous Gig.U initiatives.  He is also the co-founder and president of the Coalition for Local Internet Choice, an alliance of more than 600 organizations and individuals that works to prevent or remove barriers to the ability of local governments to make the critical broadband infrastructure decisions that affect their communities.
The Fiber to the Home Council (now the Fiber Broadband Association) has recognized Jim as "the nation's most experienced and knowledgeable attorney on public broadband matters." In 2001, the National Association of Telecommunications Officers and Advisors (NATOA) designated him as its Member of the Year. In 2006, MuniWireless presented him its first Esme Award for "working tirelessly to protect the interests of municipalities, many times in the face of huge opposition." In 2007, NATOA made him its first "Community Broadband Visionary of the Year," for "almost single-handedly putting the need for a national broadband strategy to the forefront of public consciousness." Also in 2007, Washingtonian Magazine listed Jim as one of "Washington's Best Lawyers" (defined as the top one percent). In 2009, Ars Technica included Jim in its list of the 25 "Top Names in Tech Policy," and FiberToday named him its Person of the Year. In 2012, the Fiber to the Home Council presented him its prestigious Chairman's Award, "for his relentless promotion and pursuit of community broadband and of faster networks for everyone. His efforts have paved the way for the deployment of all-fiber networks across the country." In 2014, the Southeast Association of Telecommunications Officers and Advisor conferred its Community Broadband Advocacy Award on Jim for his "extraordinary efforts at beating back (two years in a row anti-municipal broadband legislation in Georgia)."  Each year since 2016, Thompson Reuters has included him in its "Washington DC Super Lawyers List" and American Registry has recognized him as one of "America's Most Honored Professionals." In 2018, Marquis Who's Who presented Jim its Lifetime Achievement Award.
As a litigator, Jim has had first-chair responsibility in numerous cases involving complex factual, legal and policy issues, multiple parties, and large amounts in controversy. He also works regularly with multi-disciplinary teams of legal, financial, accounting, engineering and other technical experts to assist local and regional government entities in making comprehensive telecommunications plans, establishing state-of-the-art communications systems, developing strategic partners, and integrating right-of-way and zoning ordinances, franchises, licenses, pole-attachment agreements, contracts, forms, permits and other related documents.
Jim is a frequent speaker and author on communications matters. He is also the chairman of the Broadband, Economic Development, and Future of Work programs at Broadband Communities' national and regional conferences. Several extensive interviews of Jim are available online, including feature segments on National Public Radio and C-Span's "The Communicators."  Representative written works include "The Emerging World of Broadband Public-Private Partnerships: A Business Strategy and Legal Guide," The Benton Foundation (May 2017) (co-author); "Economic Development Is the Killer App for Local Fiber Networks," Broadband Communities Magazine (Nov-Dec 2016)(cover article)(co-author); "A Practical Primer on Pole Attachments," (APPA 2012) (co-author); "Report of the US Broadband Coalition on a National Broadband Strategy (September 2009) (co-author);" "Bigger Vision, Bolder Action, Brighter Future: Capturing the Promise of Broadband for North Carolina and America," a white paper for the e-NC Authority of North Carolina (June 2008) (co-author); "A National Broadband Strategy: 'Make No Small Plans,'" NATOA Journal (Fall 2007); "Eight Bold Steps to a National Broadband Strategy," FTTH Prism (Jan. 2007) (co-author); "America Needs a Fiber-Based National Broadband Policy Now," FTTH Prism (Oct. 2006) (co-author); "Deceptive Myths About Municipal Broadband: Disinformation About Public Ownership Impeding Progress," Broadband Properties Magazine (May 2005); "Curbing Anticompetitive Practices By Cable Incumbents: If Not Now, When?" NATOA Journal of Municipal Telecommunications Policy (Winter 2004) (co-author).
Jim is a graduate of Dartmouth College and Cornell Law School. He is a member of the Bars of the Supreme Court of the United States; the United States Circuit Courts of Appeals for the District of Columbia, Federal, Fourth, Fifth, Sixth, Eighth, Ninth, and Eleventh Circuits; and the courts of the District of Columbia. Martindale-Hubbell has awarded him its highest peer-reviewed AV Preeminent rating.